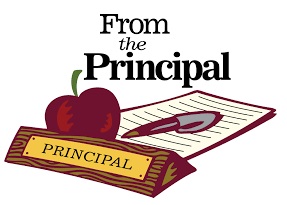 As we approach the final phase of the 2016-2017 school year, be reminded of ESE's vision, mission, and goals:
VISION: All students will become proficient readers, writers, mathematicians, problem solvers, and productive citizens and graduate college and career ready.
MISSION: In partnership with parents and the community, we, the teachers and staff of East Sunflower, commit to provide all children with a safe and positive environment where they will be empowered to become responsible, respectful, and contributing citizens.
GOALS: To ensure the safety of all students and staff
To foster healthy relationships with all stakeholders based on respect, trust, and effective communication

To teach with rigor and relevance

To increase student achievement and enhance school culture

To be a help to others and a life-long learner

To always do what is in the best interest of ALL children
---
ESE's Teacher of the Year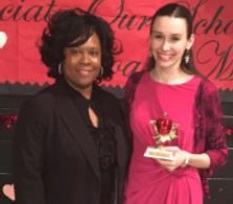 MICHAELYNNE WHITSITT is a first grade teacher originally from California but resides in Ruleville who is a member of ESE's leadership team and is the grade level chairperson. She has taught for three years at East Sunflower. Ms. Whitsitt believes that children are our future. Whitsitt stated, "We must love, inspire, and teach them to be GREAT!"
---

Upcoming Events
5/15 5th Graders D.A.R.E. Graduation 10 A.M.

5/16 Board Meeting at A.W. James Elementary, Drew 6 P.M.

5/17 Parent Workshop "Summer Learning Opportunities" 4:00 P.M.

5/17 PTO Meeting at 5:30 P.M.

5/19 May Day/Field Day 9:00 A.M. to 3:00 P.M.

5/19 Community Health Fair 10:00 to 1 P.M.

5/20 5th Grade Glow Party 7 to 9 P.M.

5/23 Ruleville HS Seniors will walk the halls of ESE at 8:45 A.M.

5/23 Pre-Kindergarten Graduation 9:30 A.M.

5/24 Awards Program (K – 4th graders) 9:30 A.M.

5/24 5th Grade Promotion Program 6:30 P.M.

5/25 Last Day for Students
ATTENDANCE COUNTS-1 P.M. Dismissal
Testing Dates
5/2 & 5/4 End of Year (EOY STAR Testing)

5/8 – 5/12 Mississippi Assessment Program (MAP) State Test 3-5

5/9 Mississippi Science Test (MST) 5th graders

5/17 3rd

Grade Summative Retest 8:30 A.M.
Students & Parents
QUICK LINKS TO STUDENT AND PARENT INFORMATION
---
---
ACCELERATED READER
Accelerated Reader 360 has high-interest nonfiction articles with instructional skills practice activites and AR Quiz built into every article.