SCCSD Monthly Regular School Board Meeting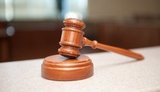 DATE: Tuesday, March 7, 2017
TIME: 6:00 P.M.
LOCATION: East Sunflower Elementary School
---
Showing compassion, respect, and appreciation for those who work diligently to support and serve our school and community is imperative in order for us to remain on the road to success. I give KUDOS to those who support us! We MUST commit ourselves to continuing the legacy that our forefathers began. Therefore, EVERYONE must keep their eyes on the prize of quality teaching and learning. As we reflect on students' test data, growth is evident. Yet, we must continue to work to reach higher goals and expectations. By working hard, studying, and making academic growth our students will graduate college and career ready, make a difference, and change the world. It starts with parental support, a quality elementary education, self-determination, and discipline.
---
First Semester Accelerated Reader Champions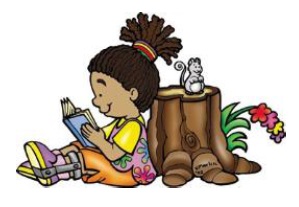 "Score Points by Reading"
The following students met their A.R. goal and scored 85% or above on A.R. quizzes for the first and/or second nine weeks:
2nd Graders

3rd Graders

Marysol Zuniga

Kaitlyn Price

Lamonica Beck

Tacorri Griham

Marshae Smith

Jonathan Taylor

4th Graders

Tyrell Moore

Kariyah Higgins

Brailen Thomas

Jaylyn Barrow

Jamien Mallette

5th Graders

Za'Riyah Warfield

Lavolivar Moore
---
2nd Weeks Academic Recognition
Superintendent's List (Students with all A's)
Principal's List (Students with all A's and B's)
Alexandria Freeman

Gabriel Hartness

Jamiilah Holmes

Jesmarie Pena

Cedrianna Williams

Jakolbe Winfrey

Eduardo Alfaro

Matavious Barrow

Corey Edwards

Markevius Edward

Miracle Edwards

Mikaylah Harris

Johnathon Howell

Jasyiah Jackson

Myrick Lemon, Jr.

Latavion Minton

Braylon Reed

Clinton Robinson

Kendarious Smith

Za'Riya Townsend

Kelton Young

Andria Carter

Rajanyia Dorsey

Tacorri Griham

Amber Horne

Kyren Knighten

Makara Smith

Marshae Smith

Jonathan Taylor

Tacara Ward

Marysol Zuniga

Jamien Mallette

Tatyana Thomas

R'Landria Price

Tiffany Sykes

Fabian Zuniga

Jesus Zuniga
Honor Roll (Students with all A's, B's and 1 C)
Christopher Carpenter

Tayveinia Seals

Sa'Riyah Shelton

Lamonica Beck

Zion Brown

Teanna Henderson

Jaiilah Holmes

Jaylyn Barrow

Ja'kobe Townsend

Makhii Williams

Lazaria Blackmon

Markia Carter

Rekeyanna Howard

Tyrone Nash

La'Derrick Phillips

Amarion Williams

Andrew Woodard
---
Mississippi Assessment Program 2016 Stars
The following students scored a profiecient or above on the MAP State test in the Spring of 2016:
Zavion James - Level 4 ELA,

Level 5 Math

Jamien Mallette -

Level 5 ELA,

Level 4 Math

Tatyana Thomas -

Level 4 ELA

Tyrell Moore -

Level 4 Math

Jesus Zuniga -

Level 4 Math
---

2/8 Reading is Fundamental Book Distribution #2

2/9 Father/Daughter Mother/Son Pre-Valentine's Day Dance 6 P.M.

2/10 Mid –Term Progress Report Distribution

2/14 School Board Meeting @ James C. Rosser 6 P.M.

2/14 – 2/15 STAR Testing

2/15 PTO Meeting @ 5:30 p.m.

2/16 Girls in Pearl and Guys in Ties Ceremony

2/20 Presidents' Day (NO SCHOOL)

2/27 K – 3rd Grade Literacy Meeting at Delta State—Cleveland 6 to 7

Every Thursday in February—Black History Month Seminar/Program
---
Students & Parents
QUICK LINKS TO STUDENT AND PARENT INFORMATION
---
---
ACCELERATED READER
Accelerated Reader 360 has high-interest nonfiction articles with instructional skills practice activites and AR Quiz built into every article.