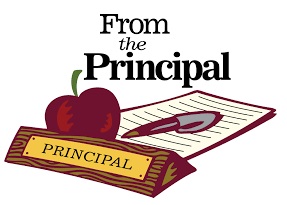 As we approach the final phase of the 2016-2017 school year, be reminded of ESE's vision, mission, and goals:
VISION: All students will become proficient readers, writers, mathematicians, problem solvers, and productive citizens and graduate college and career ready.
MISSION: In partnership with parents and the community, we, the teachers and staff of East Sunflower, commit to provide all children with a safe and positive environment where they will be empowered to become responsible, respectful, and contributing citizens.
GOALS: To ensure the safety of all students and staff
To foster healthy relationships with all stakeholders based on respect, trust, and effective communication

To teach with rigor and relevance

To increase student achievement and enhance school culture

To be a help to others and a life-long learner

To always do what is in the best interest of ALL children
---
ESE's Teacher of the Year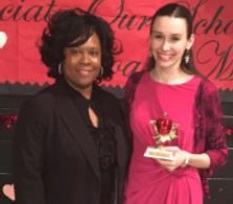 MICHAELYNNE WHITSITT is a first grade teacher originally from California but resides in Ruleville who is a member of ESE's leadership team and is the grade level chairperson. She has taught for three years at East Sunflower. Ms. Whitsitt believes that children are our future. Whitsitt stated, "We must love, inspire, and teach them to be GREAT!"
---
First Semester Accelerated Reader Champions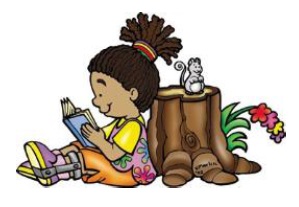 "Score Points by Reading"
The following students met their A.R. goal and scored 85% or above on A.R. quizzes for the first and/or second nine weeks:
2nd Graders

3rd Graders

Marysol Zuniga

Kaitlyn Price

Lamonica Beck

Tacorri Griham

Marshae Smith

Jonathan Taylor

4th Graders

Tyrell Moore

Kariyah Higgins

Brailen Thomas

Jaylyn Barrow

Jamien Mallette

5th Graders

Za'Riyah Warfield

Lavolivar Moore
---
2nd Weeks Academic Recognition
Superintendent's List (Students with all A's)
Principal's List (Students with all A's and B's)
Alexandria Freeman

Gabriel Hartness

Jamiilah Holmes

Jesmarie Pena

Cedrianna Williams

Jakolbe Winfrey

Eduardo Alfaro

Matavious Barrow

Corey Edwards

Markevius Edward

Miracle Edwards

Mikaylah Harris

Johnathon Howell

Jasyiah Jackson

Myrick Lemon, Jr.

Latavion Minton

Braylon Reed

Clinton Robinson

Kendarious Smith

Za'Riya Townsend

Kelton Young

Andria Carter

Rajanyia Dorsey

Tacorri Griham

Amber Horne

Kyren Knighten

Makara Smith

Marshae Smith

Jonathan Taylor

Tacara Ward

Marysol Zuniga

Jamien Mallette

Tatyana Thomas

R'Landria Price

Tiffany Sykes

Fabian Zuniga

Jesus Zuniga
Honor Roll (Students with all A's, B's and 1 C)
Christopher Carpenter

Tayveinia Seals

Sa'Riyah Shelton

Lamonica Beck

Zion Brown

Teanna Henderson

Jaiilah Holmes

Jaylyn Barrow

Ja'kobe Townsend

Makhii Williams

Lazaria Blackmon

Markia Carter

Rekeyanna Howard

Tyrone Nash

La'Derrick Phillips

Amarion Williams

Andrew Woodard
---
Mississippi Assessment Program 2016 Stars
The following students scored a profiecient or above on the MAP State test in the Spring of 2016:
Zavion James - Level 4 ELA,

Level 5 Math

Jamien Mallette -

Level 5 ELA,

Level 4 Math

Tatyana Thomas -

Level 4 ELA

Tyrell Moore -

Level 4 Math

Jesus Zuniga -

Level 4 Math
---

Upcoming Events
2/27 K – 3rd Grade Literacy Meeting at Delta State 6 P.M.

2/27 – 3/3 Read Across America Week

3/7 – 3/10 3rd Nine Weeks Tests (PK – 5th grade)

3/7 School Board Meeting @ East Sunflower Elementary 6 P.M

3/8 School Health and Wellness Meeting @ 5 P.M.

3/9 3rd Grade Parent Meeting 12:30 p.m. and 5:30 P.M.

3/13 – 3/17 SPRING BREAK (NO SCHOOL)

3/24 Report Card Distribution and School Health Fair 4 to 6 P.M.

3/29 Lunch & Learn: Parent Workshop—5:30 to 6:30 P.M.

3/29 PTO Meeting @ 5:30 P.M.
---
Students & Parents
QUICK LINKS TO STUDENT AND PARENT INFORMATION
---
---
ACCELERATED READER
Accelerated Reader 360 has high-interest nonfiction articles with instructional skills practice activites and AR Quiz built into every article.